Contact The Best Chinese Restaurant In Chinatown!
Welcome to Z & Y Restaurant where you can find Chinatown's most authentic Chinese cuisine. We are proud to serve a wide array of flavorful food that is sure to leave you asking for more! Our diners come from all over the world and all agree that our menu items cannot be beat. One bite of our delicious Szechuan Chinese food and you will be coming back for more. Our family style restaurant is well suited for large groups and will leave you satisfied. We encourage you to contact our Chinese restaurant for any questions you have about the menu or to book a reservation! We are always happy to speak with you.
Contact Us By Phone:
We are available by phone during the following hours:
Phone: (415) 981 - 8988

Monday - Thursday
11:00 AM - 9:30 PM

Friday - Sunday:
11:00 AM - 10:30 PM

Find Us on Yelp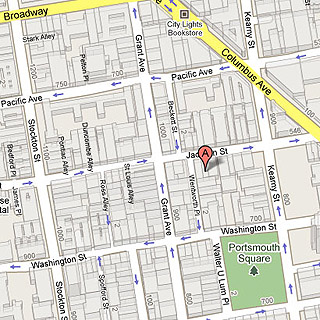 Find Us
You can find our traditional Chinese cuisine located in the heart of Chinatown in San Francisco. Click on this link for tips on where to park in Chinatown, and visit our restaurant here:
Address:
Z & Y Restaurant
655 Jackson Street, San Francisco
CA 94133
Come Try The Best Chinese Cuisine In San Francisco
Please do not hesitate to call us for reservations or questions about our menu items. We hope to hear from you soon and fill your stomachs and hearts with our delicious Chinese cuisine.