San Francisco's Z & Y Restaurant
Authentic Chinese Cuisine
At Z & Y Restaurant, we prepare delicious Chinese food that is full of flavor in San Francisco. Our chefs are well known throughout San Francisco when it comes to preparing elegant mouth watering dishes that will have you desiring more. We consider ourselves the best Chinese food restaurant around and with one bite from our amazing menu; we are confidant that you will feel the same.
Z & Y Restaurant is a well-known Chinese restaurant in San Francisco and has served some famous guests such as Presidents, Vice Presidents and more! San Francisco residents continue to enjoy our Szechuan Chinese food. If you are in a hurry just give us a call to order take out or delivery. We will be sure that your Chinese food is hot and fresh.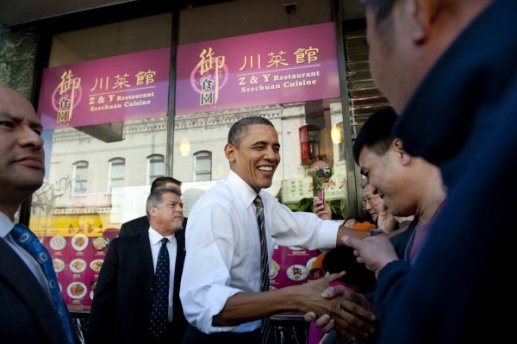 Chef Han
Z & Y Restaurant is proud to have executive Chef Han, an international chef that has no equal in the world of authentic Asian cuisine. He has grown in reputation by preparing food for some of the most distinguished men and women of the world. Some have been presidents, vice presidents, and foreign ministers of the people's republic of China.
Chef Han prepares food in an exceptional way, with a traditional approach while incorporating new world flare. His national acclaim for fusing spicy Schezuan flavors and Northern Chinese food dishes has allowed us to receive outstanding recognition.
Z & Y Restaurant is an Exceptional Chinese Restaurant
All of our customers agree, Z and Y Restaurant is an exceptional restaurant for authentic Chinese food and is one of the best Asian cuisine in San Francisco. We also have seating for private parties, banquets, and large parties for up to a hundred people. Our staff is friendly, courteous, and has extensive knowledge of all the items on our menu. We invite you to experience our authentic Chinese cuisine and to enjoy the amazing fresh taste of authentic Chinese food right here in San Francisco.


Our guests say ...
" A great place to host parties "
- dine.com
" The Kung Pao Bean Curd, a delicious fried tofu dish in which soft, flavorful homemade bean curd is tossed with green peppers, peanuts, onions, finishes up with a healthy dose of red chile peppers. The tofu itself is unusually juicy and tender, while the chile peppers provide enough heat for any hot food aficionado."
- The Examiner 2008
" One of the better Chinese restaurants in the Chinatown area "
- dine.com

Find Us on Yelp
Address
Z & Y Restaurant
655 Jackson St
San Francisco
CA
94133
Phone:
(415) 981-8988
Open Daily: Monday-Thursday 11am-10pm
Friday-Sunday: 11am-11pm

Find Us on Yelp